Bojdys, M. J. Nachrichten aus der Chemie, Juli 2023, S. 10-14 DOI: 10.1002/nadc.20234137105 [GDCh App Link]
At a glance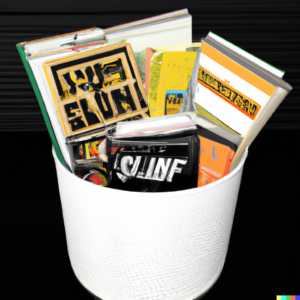 Individual parts of scientific publications, such as introductions, always follow the same narrative pattern. Therefore, AI tools can write such texts.
Already today, scientists publish more than can be read. With AI, there could be even more papers.
Therefore, the publication practice in science as it is today seems outdated and not a criterion for scientific quality.
Updatable FAIR data sets should form the backbone of scientific work in the future, instead of repetitive narratives and static prints and PDFs.
How text-generating artificial intelligence will challenge narrative scientific publishing.
Continue reading

Publishing and AI – On the decline of academic dime novels