Maximum capacities at the theoretical limit come from Adlershof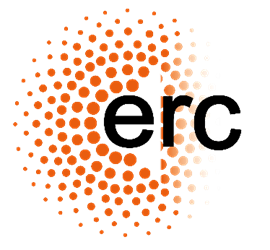 On April 27, the European Research Council (ERC) announces the recipients of the Proof of Concept (PoC) Grant scheme: one of them is Michael J. Bojdys, materials chemist and junior research group leader at IRIS Adlershof and the department of chemistry of Humboldt-Universität zu Berlin. This makes Bojdys one of the first two ERC PoC grantees in Berlin since the grant was established in 2018. This year's second recipient is from the TU Berlin.
Proof of Concept Grants are exclusively awarded to researchers who already hold an ERC Grant and wish to move the output of their research towards the initial steps of pre-commercialisation.
In the course of his ERC PoC Grant "Ultra-high energy storage Li-anode materials" (LiAnMAT) Michael Bojdys will develop together with VARTA Micro Innovation GmbH and the Adlershof start-up INURU GmbH, Li anode materials for high capacity applications. First promising results are part of a patent application of HU Berlin and the start-up incubator Humboldt Innovation GmbH: the capacity of the novel anodes exceeds that of commercially available anodes by a factor of 10-40.